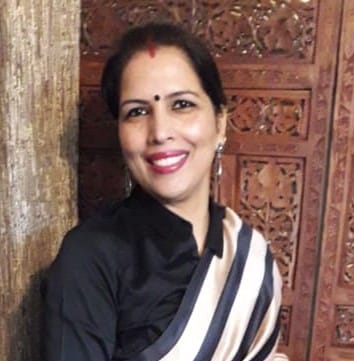 Acharya Chanchal
I completed my Jyotish Vidya Visharad (Predictions), Daivagya Shree (Predictions) and Jyotish Shiromani in Astrology from Bhartiya Vedic Jyotish Sansthan, Varanasi, I completed my masters from Shree Maharishi College of Vedic Astrology, Udaipur. I have certifications in Vedic Remedies, Vastu Shastra, Numerology, Tarot, Angel Healing and Crystal Healing. I am specialized in Prashant Shastra. For learning this superscience, we need a healthy mind and body. For this purpose I completed my diploma in Yoga Sciences in 2009 from Gurukul kangri Vishwavidyalaya, Haridwar. I believe in karma. Karma plays an important role in Astrology. I am working in this field for last 7+ years but I am still a student.
I am currently pursuing Doctorate in Medical Astrology
Contact Our Expert Astrologers
+ (91) -9958858661
Panvi
Prestigious Astro Numero Vastu Institute is a learning and development platform for all age groups hosted by Acharya Chanchal Sharma, a Vedic Astrologer by profession.
Acharya Chanchal takes pride in bringing answers to queries related to
Vedic Remedies
Numerology
Tarot
Crystal Healing
Yantras
Spiritual Healing
Career Counseling
Medical Astrology
Vaastu
Activation of Chakras
Aura Cleansing and Herbal Healing Products
Specialization
In Manglik Kundalis & Career
Classes are also conducted for
 Vedic Astrology
Tarot
Numerology
 Mobile Numerology
 Yoga& Meditation
Academic Achievements
M.A.- Political science and History
M Ed - Guidance and Counselling.
Diploma in Yoga Sciences
M.A. - Jyotish Vigyan from Shree Mahirishi College of
Vedic Astrology, Udaipur
0

+

Trust By Million Clients
0

+

Success Horoscope
0

+

Year's experience
0

+

Type of horoscopes